Livelihood Verse, Shine Acrylic Islamic Wall Art, Arabic Calligraphy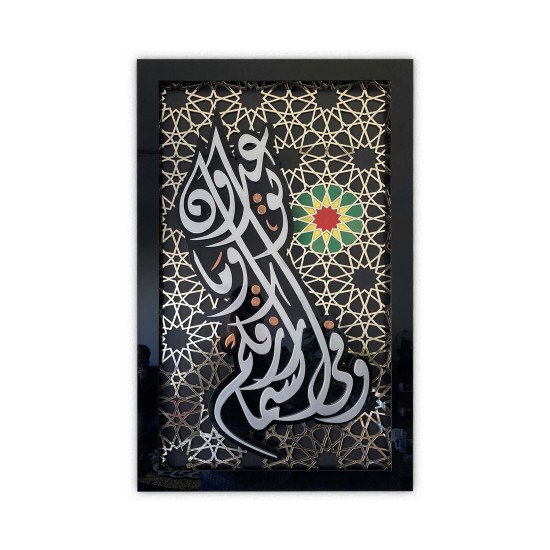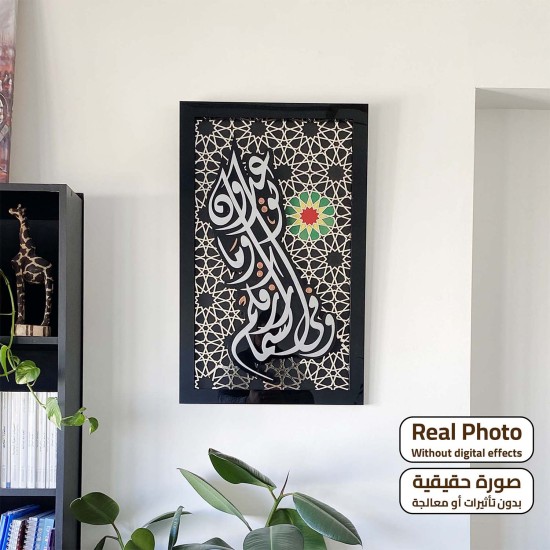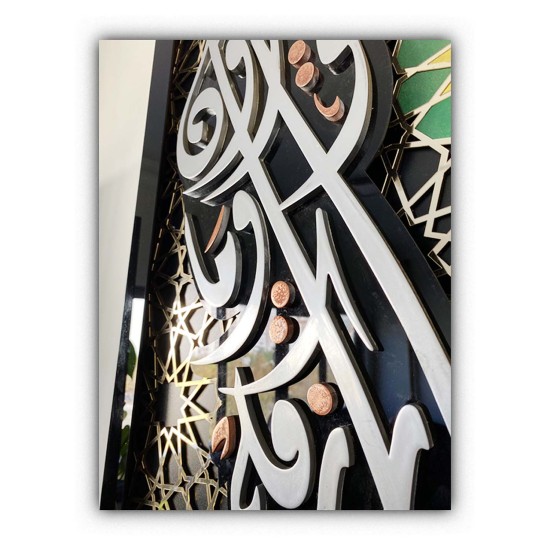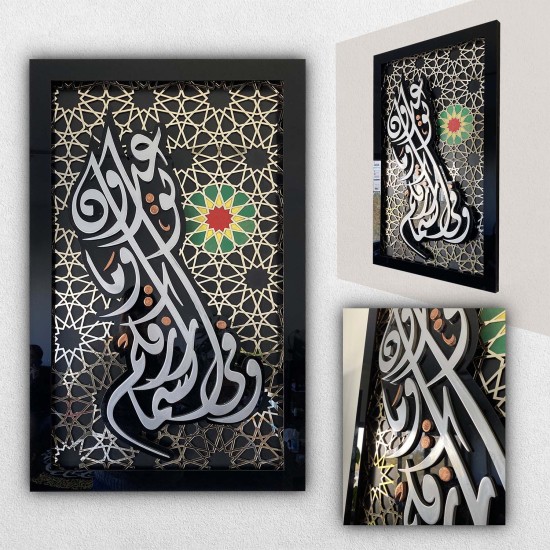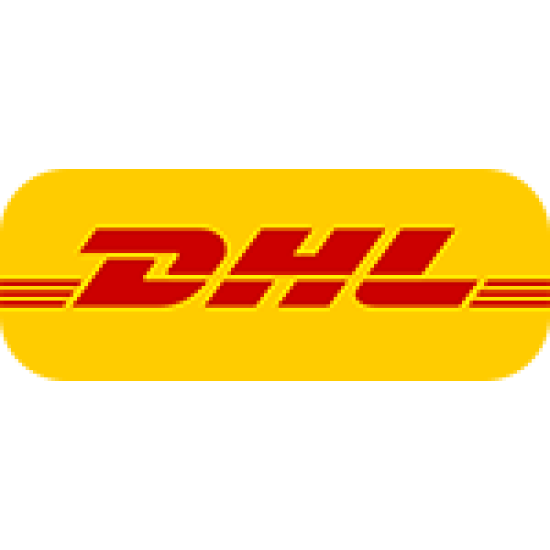 Hot Shiny Acrylic






Livelihood Verse, Shine Acrylic Islamic Wall Art, Arabic Calligraphy
Stock:

In Stock

Model:

SY96300010
Ayat al-Rizq Panel, a beautiful Islamic painting in which verse 22 of Surat al-Dhariyat is written: (22) And in the heaven is your provision and whatever you are promised.)
The colors were chosen with great care, showing the royal integration between black and gold.
Additional colors: red, yellow and green are the colors of Islamic culture in Syria.
The unique harmony between the luxury of black and the elegance of the aforementioned colors makes this distinctive Acrylic Panel suitable for all rooms of the house, especially living rooms, regardless of the color of the furniture in them.
This Islamic painting is a good choice to be a gift for a Muslim, a gift for the office, a gift for a Muslim family, a gift on the occasion of Ramadan, Eid al-Fitr or Eid al-Adha.
Materials used:
2mm Luxurious Black Glossy Acrylic
1mm Shiny Gold Acrylic
6mm high quality MDF wood
Material
Acrylic
High quality glossy acrylic
MDF
High quality MDF
Occasions:
Eid al-Adha gift
This Panel is a nice expression that what a Muslim gave during Eid al-Adha is a great good. Allah will compensate the Muslim with what he has given him many times over. Sustenance is written in the sky.
Eid al-Fitr Gift
This Panel is an additional reminder at the end of Ramadan that perpetual obedience to Allah is one of the doors to abundant sustenance.
Gift For Muslim Family
What are the most beautiful gifts when they have a deep meaning and do Muslims love anything more than the Qur'an?!