Trinket Set, Allah (SWT) and Mohammad (PBUH) Words Trinket Set, Islamic Table Decor, Silver Color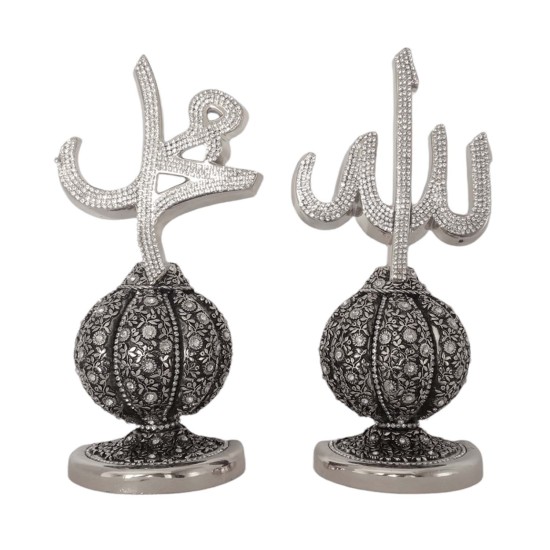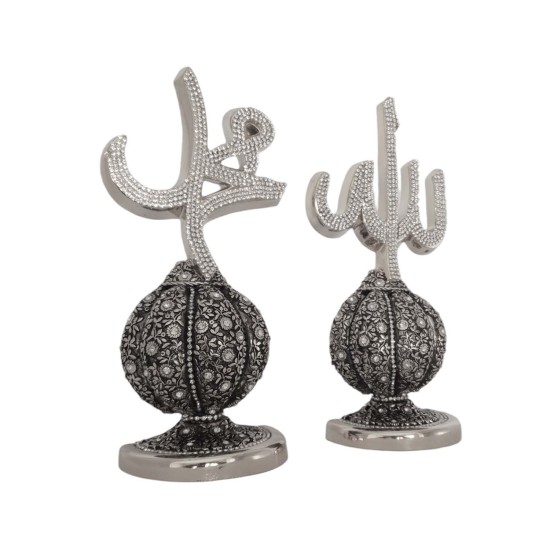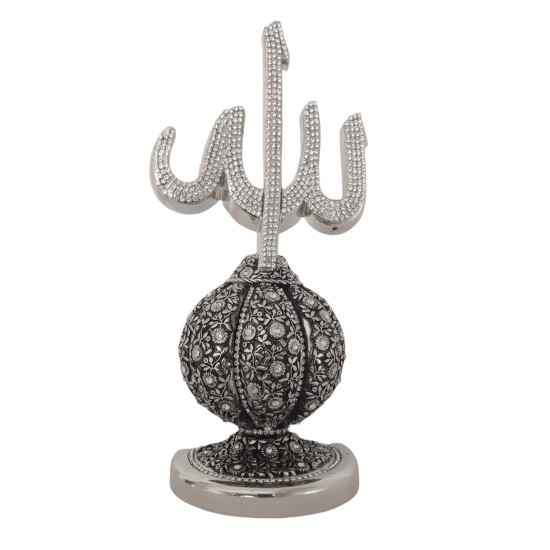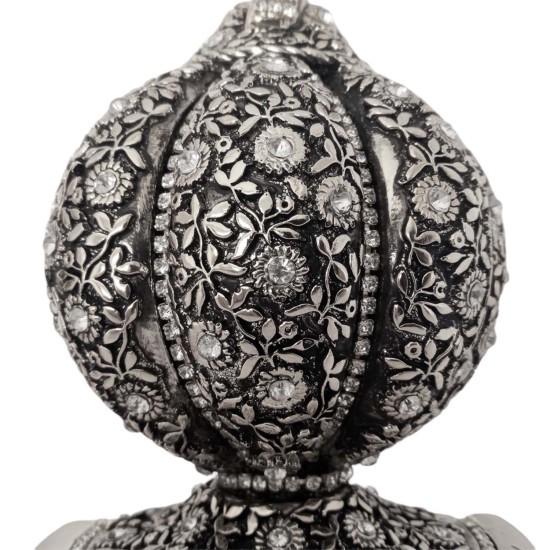 Trinket Set, Allah (SWT) and Mohammad (PBUH) Words Trinket Set, Islamic Table Decor, Silver Color
Stock:

In Stock

Model:

SY963T020-S
Allah (SWT) and Mohammad (PBUH) Words Trinket, Islamic Table Decor
Allah (SWT) and Mohammad (PBUH) Words Trinket, a distinctive Islamic Trinket that can be considered as a decorative Islamic masterpiece and a good choice for Islamic home decor.
Ornate Islamic Masterpiece
In its interior decoration, the Muslim house needs distinctive Islamic ornaments and antiques, in order to acquire a color that reflects the state of faith enjoyed by its members, so it comes as a complement to other Islamic home decor elements, such as Islamic paintings, oriental decorations, and Islamic textiles that are hung on the walls or placed over the elements of the furniture. .
In Islamic antiques, colors stand out: gold, bronze and silver, they are the three colors that reflect elegance in Islamic accessories for home furnishings, royal colors that suit all other colors and this is what makes them popular with everyone.
Islamic Trinket is carefully made under the supervision of Syrian artists.
This product is considered as a decorative Islamic masterpiece, and it has been approved in the list of Islamic home décor products to become one of everyone's favorite products.
Islamic Trinket suitable to complement your home decor, you can also get it and give it as a gift for brother, gift for sister, gift for husband, gift for wife, gift for father, gift for mother, gift for Muslim family, Ramadan gift, Eid Gift, gift for office, gift for home Islamic Home.
* This item is handcrafted and therefore slight differences may appear between products. Also, color tones may vary slightly due to different displays and color settings.
Dimension Options
Standard
13.5 x 27 cm (For Each One)
Material
Glass Stones
Sparkling glass stones have been used to give a more luxurious look to this distinctive Islamic Trinket.
Polyester
The tough, rigid Polyester is adopted as the base material for making this product.
Occasions:
Eid al-Adha gift
Do not go to visit anyone on the day of Eid without having a gift in your hand! In addition to the joy of Eid, the happiest hearts of those you visit are with a special Islamic gift.
Eid al-Fitr Gift
One of the most beautiful Eid al-Fitr gifts, after a long fasting journey, it is wonderful to reward your family or your friend's family with a special gift that decorates the walls of their homes.
Gift For Brother
A great gift for a brother, this gift will always be in front of his eyes to remind him that you are by his side!
Gift For Father
A gift from a son to a father is always of great value, he will be very happy with it and may brighten his whole life!
Gift For Mother
Take this gift to your mother and kiss her hands.. Enjoy that wonderful feeling!
Gift For Muslim Family
What are the most beautiful gifts when they have a deep meaning and do Muslims love anything more than the Qur'an?
Gift For Parents
The favor of the parents over you is great, do not go to their house with empty hands!
Gift For Sister
Your sister always feels proud when she receives a gift from you, don't deprive her of that feeling!